The M-Squared Training Center
Where Learning and Innovation begin!!
The M-Squared Training Center
We, at the M-Squared Training Center, trust in the importance of education as a means of empowering people by expanding their access to the various opportunities. As a leading provider of high-quality IT products and services to clients across the globe, we are committed to playing our part in encouraging and growing IT talent all over the world.
Where Learning and Innovation begin!!
There are new technologies and tools released into the world every day and staying abreast of them helps both students and IT professionals to be innovative and competitive in same measure. We offer full-fledged web development courses for Software Programmer Training (Duration: 6 months) and short-term courses (2 to 3 months) as well.
We offer opportunities for:
Certified Software Apprenticeships

Academic Projects

Internships

 Short-term Training Programs

Long-term Specialized Coaching

Soft-training
Our certified software programmer course (software apprenticeship program) imparts professional competence to aspiring candidates
The Internet of Things (IoT) is a computing concept that describes a future where everyday physical objects will be connected to the Internet and can identify themselves to other devices.
The necessity to integrate emerging technologies in an evolving IT landscape has never been stronger. To enable this, IT support services are required to build a robust system, control maintenance costs, improve end-user experience and upgrade hardware and software to facilitate responsiveness. We ensure the functioning of client systems is optimized with our end-user support, data center management and other high-quality technology support solutions round the clock.
With the spread of technology, E-learning has become an easy and accessible means of learning solutions.
We at M-squared, helps you to access the e-learning solutions with the help of skilled and professional trainers.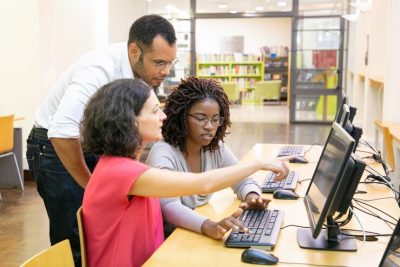 With the help of professionals and skilled trainers, we help our candidates to get well trained in the field of Software through efficient and certified internship Programs.
BPO(Medical Transcription / Other Back office Work )
Being a pioneer in the field of BPO, M-Squared provides training for Bpo candidates in the respective field of medical transcription and other back-office work.
Security and Automation Courses
Security and Automation courses are the most demanding career options worldwide.
At M-SQUARED we provide certified security and Automation courses by the latest technologies and skilled professionals.
We make sure that each of our software we develop or apps we make are in the market, growing successfully, delivering satisfaction and ROI to our clients.