We render a variety of different back-office services for some of the major players in the US healthcare industry, including; data entry work, software debugging jobs, and charge entry jobs.
Medication Refills Data Entry ​​
They are also trained at efficiently handling different dialects, accents, styles of diction, and creating content with clarity and accuracy.
We have a group of skilled associates trained at debugging any errors in the software interface.
This team deals with the billing work for a major US healthcare provider. Every member of this team is trained in medical transcription. This team takes care of assessment of doctor's notes, interpreting them using logical reasoning and a detailed knowledge about the latest ICD/CPT codes, calculating the costs, and entering the charges for billing purposes.
Non-Medical Project for Machine Learning
We do general transcription work that mainly has focus on aiding the machine learning program for human voice recognition and AI development.  If you have massive amounts of data you want to use for machine learning or deep learning, you will need tools and people to enrich it so you can train, validate, and tune your model.
This is where an experienced medical transcriptionist comes in and tags and removes each and every PHI in a medical file (both audio and text), to make it a declassified document which does not violate any statutes.
In general, data labeling can refer to tasks that include data tagging, annotation, classification, moderation, transcription, or processing. Data labeling, in the context of machine learning, is the process of detecting and tagging data samples. It is a manual process in which labels are obtained by asking humans to make judgments about a given piece of unlabeled data. Labeled data is a group of samples that have been tagged with one or more labels. After obtaining a labeled dataset, machine learning models can be applied to the data so that new unlabeled data can be presented to the model and a likely label can be guessed or predicted for that piece of unlabeled data.
Copy paste services are an essential part of numerous businesses, educational institutions, and various other organizations across the world. It is important to store critical data, such as addresses, phone numbers, email IDs, etc. securely, which otherwise resides on reports and documents. However, copy paste data entry in bulk is a tedious task. So, the best option is to outsource copy paste services to a reliable outsourcing partner.
Outsourcing copy paste services serves as a quick and error-free copy paste data entry solution.  Whether you require assistance in copying content from PDF into Excel or PDF into MS Word, PowerPoint, or Excel we can assist.  With highly trained and qualified teams, strong process methodologies, security measures, and quality assurance processes, we assure you of accurate and reliable copy paste services.
Copy Paste Services We Offer
Our Professional Copy Paste Services include the following:
• Transferring Content from One Format to Another
We copy data from any file format and paste it into another format as per your specific requirements.
• Copy/Pasting Other Data Forms
This includes collating data from reference and research material, promotional matter and informational content and can be used for multiple business purposes.
• Copy/Pasting Large Volumes of Data
This includes email addresses, contact details and links for various purposes, such as creating a repository of contacts or reference lists of useful websites.
• Copy/Pasting Web Content into Various Formats
If you need to maintain a database from multiple websites that can generate content into a single document or file, in formats such as MS Word, PowerPoint or Excel, this service is apt.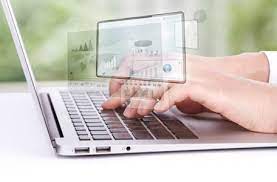 Confidentiality & Security
M-Squared is an ISO 27001:2013 certified company and meets all stringent rules and regulations applicable under the Information Security Management System. We have appropriate IT security safeguards to maintain the security and confidentiality of all information that we receive, process, store, or transmit in connection with the provision of transcription services.
These include,
2048-bit encryption
User authentication
Role-based access, context-based access, and user-based access
Automatic inactivity log-off
Audit trail and audit logs
 Encrypted data handling
HIPAA compliant encrypted email
In addition, our secure networks offer the following advantages:
Secure HP, Cisco, Dell Enterprise Hardware & Support
Cisco and SonicWall Firewalls
Secure Tier 1 Network
Secure 80-100 Mbps backup internet connection
 Robust and secure servers
 SonicWall VPN access with 3DES Encryption
 Dedicated Support team backed by robust security management
Use of RAID (redundant array of independent disks), a data storage virtualization technology that combines multiple disk drive components into a logical unit for the purposes of data redundancy
We have advanced, cutting-edge, multi-level physical security built at our data center to ensure that the infrastructure is not compromised.  We have the following physical security measures in place to ensure security of our data center.
 RFID-based Access Control System to control entry into and exit from our building, server rooms, transcription center, and other sensitive locations
24 x 7 electronic surveillance systems (CCTV) with digital video recording in and around our building, server rooms, transcription center, and other sensitive locations
24 x 7 security personnel manning our office
Smoke alarms and fire extinguishers
Uninterrupted power supply
Equipment protection via lightning and surge protectors
Locked cabinets for sensitive physical assets
We make sure that each of our software we develop or apps we make are in the market, growing successfully, delivering satisfaction and ROI to our clients.